Did you know that organisations spend approximately 46 billion dollars alone on storing and managing data? According to a report by McKinsey, employees use 20% of their time looking for internal information. However, with a better system, that time spent looking for information can be reduced by as much as 35%. Come 2025, there will reportedly be more than 130 billion terabytes of content out in the world, often unstructured and disorganised making the use of this content incredibly challenging. With Microsoft Syntex, organisations can now simplify the way data is organised and retrieved, helping save considerable time and money while positively impacting productivity.
---
Spanish Point recommends that you implement Microsoft Syntex for a more proficient and cost-effective content management system. Looking to get started? Contact us to find out more.
---
What is Microsoft Syntex and How Does It Work?
Microsoft Syntex was designed to the integrate Content AI into the flow of everyday work. Syntex automatically reads, tags and indexes high volumes of content and connects it where it is needed. With Syntex, people are at the core and by seamlessly integrating relevant content into collaboration and workflows, it is able to turn data and content into an advantage as opposed to a cost. Your content will now be managed throughout its lifecycle with powerful analytics, security, and automated retention allowing you to meet escalating security and compliance needs.
Microsoft Syntex Capabilities
Here are some Syntex features that we believe will be incredibly beneficial for your business, simplifying tasks and undoubtedly increasing efficiency across the board.
Document Processing – Syntex aims to bring structure to your data by helping you understand, tag and secure information while integrating AI from Azure and other Microsoft sources. Files will be classified and tagged with extracted data plus secured with the appropriate sensitivity and retention labels. These created labels and tags can then be integrated into Microsoft Viva Topics, easily turning data into knowledge at the tips of your employees' fingers.
Content Translation – Multinational organisations or businesses with employees and clients from different countries and cultures around the world, can benefit from Syntex's translation feature that enables you to translate among dozens of languages, improving accessibility for non-native speakers.
Microsoft Search – One of the most important capabilities Syntex will bring to Content AI is the power of Microsoft Search. Syntex now provides powerful ways to query, shape and discover the information embedded in your files with features like:
Semantic search which allows you to make searches based on concepts rather than keywords, generating more relevant results.
Natural language queries that lets you ask specific questions like "Show me marketing reports in London from 2015."
Employees May Ask which leverages Microsoft AI to automatically create question answer pairs that lets you expand your search and explore related answers.
Document Summarisation – Syntex makes use of Artificial Intelligence or predetermined rules to generate useful summaries of content to filter key points on demand and to help you focus on the most important issues that need immediate action, saving you time and helping you prioritise effectively.
Video, Audio, and Image Processing – Images, videos and audios have become incredibly common filetypes. Syntex allows you to process and tag images with nearly 10,000 automatically recognised objects. Using Optical Character Recognition, you will now be able to extract text from images to optimise search and compliance. In a similar vein, with videos and audios, transcription will be available as part of Syntex making it also possible to extract text from them too, particularly in meetings which is also crucial to search and compliance.
Content Processor – Build simple rules to trigger subsequent actions when dealing with transactions alerts, workflows or simply filing away content into the applicable folders and libraries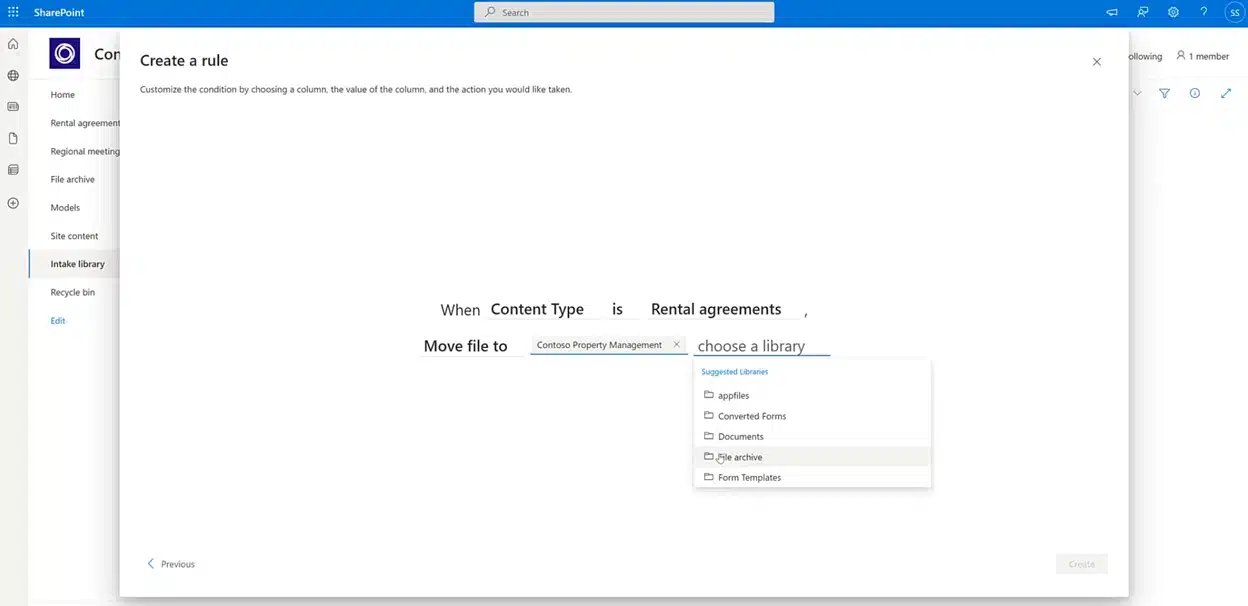 Accelerators and Templates – For those predictable, common patterns and scenarios faced by numerous organisations, Syntex is providing an ever-increasing range of solution accelerators for processes like contract management as well as reusable templates to make life easier for staff.
Content Annotation – With Syntex, you can now use annotations like notes, comments, redactions etc on any content type, not just office documents, all without altering the original files allowing you to maintain original records.
Document Backup and Restoration – Preserve the state of your cloud with Syntex backup so that you can retrieve information from the last quarter, year or decade with no trouble at all. Your backup, stored conveniently in the cloud is readily available and tightly integrated with your content and governance policies.
---
With data being an incredibly important asset in the new digital age, Microsoft Syntex is a gamechanger in the file and content management space. Spanish Point can help you get started today on your journey towards increased data efficiency.