Today, most forward-thinking companies have chosen to implement a hybrid workplace model for employees, giving their staff the flexibility to work from home on certain days. It is now more uncommon for employees to be confined to working in the office 5 days a week unless absolutely necessary. This has been a welcome change for millions of workers around the world who have been able to save on commute time and cost. The world of work has evolved and with it, more up to date innovations in Microsoft 365, Microsoft Teams, and Microsoft Viva have been added to help companies and to facilitate this transition. Empowering today's digitally connected, distributed workforce requires the right culture and the right technology.
---
Contact Spanish point now to transform the experience of your workforce with all new updates in Microsoft 365 and Teams, keeping them invigorated no matter where they are.
---
Stay Connected with a New and Improved Microsoft 365
Microsoft 365 is the cloud-first platform that accommodates all the possible ways people work these days. With Microsoft 365, all the tools you need to work and run your teams wherever, whenever, and however, are at your fingertips.
At this year's Microsoft Ignite, the new Microsoft 365 app was announced. In it will be all your favourite productivity apps, tools and content including Teams, Word, Excel, PowerPoint and Outlook plus third party and new apps like Loop. Designed with security and collaboration in mind, the app promises an integrated experience built on Microsoft Graph, bringing together all your files, documents, contacts, meetings and more complete with intelligent and personalised recommendations for a seamless experience.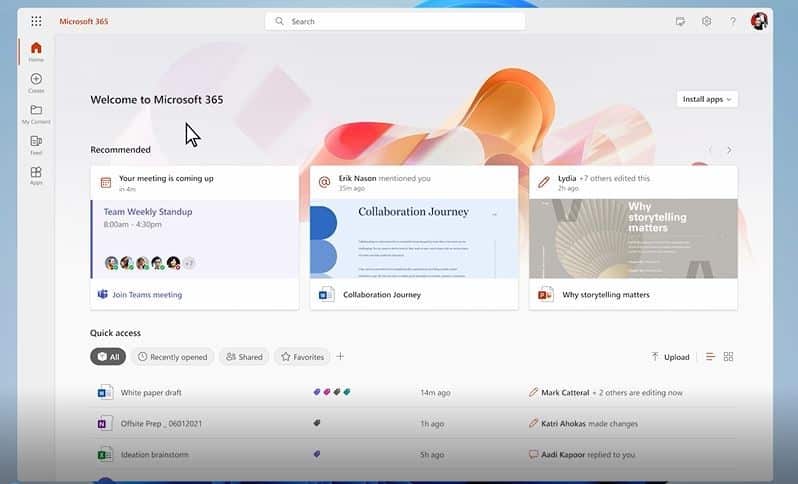 Revamp the Culture Around Meetings with Microsoft Teams
At the heart of Microsoft 365 lies the Microsoft Teams app. With over 270 million active monthly users, Teams has been a huge success in the modern workplace. Over the last two decades, Teams has helped transform the way people work and eased the transition from in office working to remote and hybrid working, allowing for continued collaboration, transforming the meeting culture and keeping everyone in the flow of work.
Introducing the new Teams Premium add-on. Included in this new meeting offering is a powerful, advanced AI experience, Intelligent recap, that simulates the role of a virtual assistant in every meeting even when you're absent. It creates tasks, automatically generates chapters and insights from the meeting, and shares personalised highlights from recordings. For multicultural organisations, Teams Premium also includes live translation for captions that delivers real-time, AI powered translations from 40 spoken languages enabling meeting participants to follow along in their own language. If just the organiser has Teams Premium, all meeting attendees can benefit and enjoy live translated captions, helping to break down language barriers and make the workplace more accessible for non-native speakers.
Teams Premium also comes with advanced meeting protection so that you can now safeguard confidential meetings. Some of the interesting security features offered in Teams Premium include watermarking to deter leaks, limiting who can record meetings and for those with more advanced security requirements, adding sensitivity labels that automatically apply to the relevant meeting options.
Enhance Collaboration with Microsoft 365 and Teams
At the centre of a successful modern workplace is optimal collaboration irrespective of location. Microsoft 365 and Teams aim to help companies and staff achieve the highest levels of productivity and collaboration regardless of whereabouts. The goal is to make work better with collaboration experiences designed for synchronous and asynchronous participation, creation and expression.
This begins with making meetings more interactive as opposed to passive and mundane. One way Microsoft 365 sets out to do this is with the new Excel Live that will undoubtedly transform the way people collaborate in meetings. Participants will now be able to edit excel files live and directly from Teams without ever opening the file.
The new Teams channels experience makes it easier to focus and collaborate, placing recent posts at the top so users can easily catch up on the latest conversations, contribute to discussions, and pop them out so they can return to them quickly.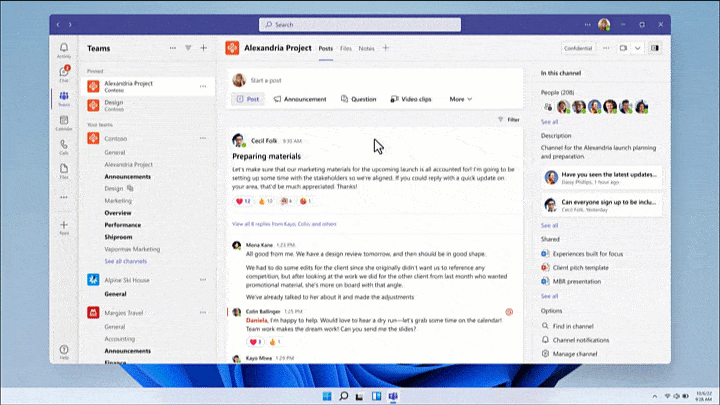 ---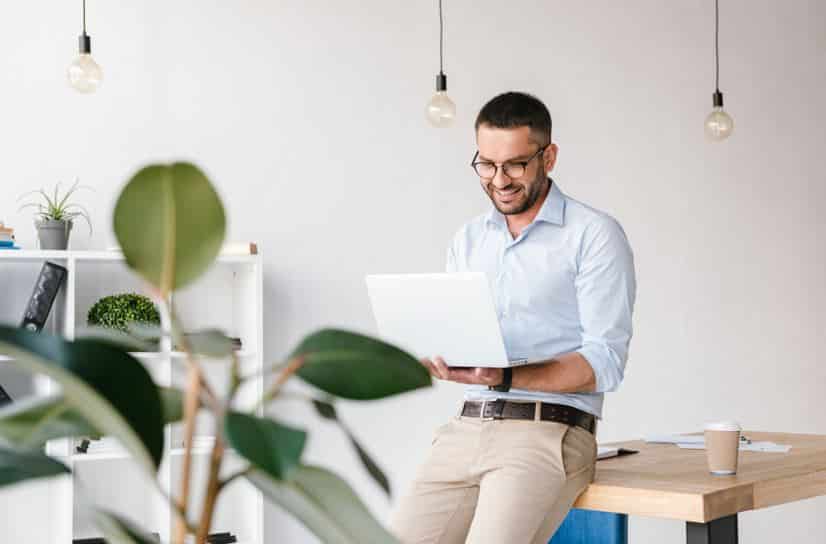 Want to learn more about the new Microsoft 365 and Microsoft Teams features?
---